Brass Casting Foundry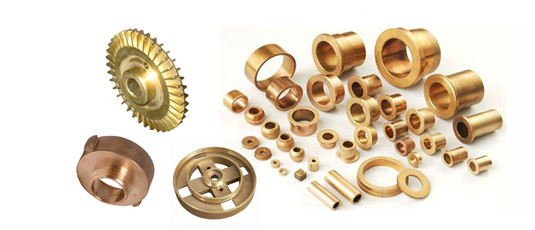 Product Name :-
Brass Casting Foundry
Product Category :-
Brass Casting
Product quote!
Brass Casting Foundry
We are manufacturers of all types of castings that is designed as per the requirement of Indian and International clientele in machined and unmachined conditions: We  offer Brass  casting at our modern Brass Foundry Brass Foundries Brass Casting Foundry Brass sand Casting Brass Foundries  at   India.
Our Brass casting foundry offers:
Brass  sand Casting and Brass sand molding
Brass casting investment casting Sand Casting
Shell Moulding Brass  Casting
Brass Centrifugal Casting
Brass Gravity Die Casting
Brass Pressure Die Casting
Brass machined casting foundry
Material Used :
Brass or Copper Alloy Non ferrous alloys Bronze Copper Casting .
Brass is 319 type or BS 249 type .
Any special Brass Material Composition as per Customers Requirement .
Brass to BS 2874 / 2872.
Brass natural, Electro-Tinned, Nickel etc.
Wights :
from 10 Grams to 40 kg's.
Size :
Specification or as per Custom Design or Requirement.
Finish And Coating :
Natural, Nickel Plated, Tin Plated Or Any Coating As Per Customer Specification. Any Kind Of Special Die Casting Sand Gravity Die Lost Wax Shell Molding Castings And Cast Parts Casting Produced To User Specifications. We Can Be More Competitive Than Chinese Castings And Cast Parts Made In China Taiwan Asia Korea As Traditional Indian Expertise In Brass Foundries Copper Foundries Castings And Brass Foundries Copper Foundries Casting Is Superior And Indian Brass Foundry / Foundries Are More Competitive Than Other Brass Foundries
Other Terms :
brass foundry castings, brass casting supplies, brass casting companies, metal casting foundry, sand casting foundry, brass castings, investment casting, aluminum casting, metal casting, aluminum castings, brass die casting, cast aluminum, aluminum foundry, aluminum casting foundry.