Brass CNC Machined Castings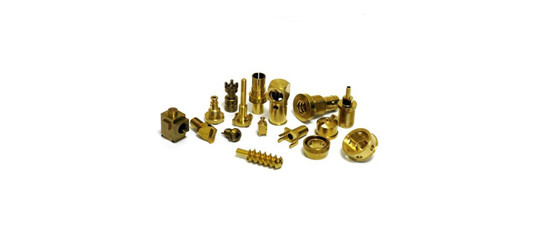 Product Name :-
Brass CNC Machined Castings
Product Category :-
Brass Casting
Product quote!
Brass CNC Machined Castings
Most CNC milling machines (also called machining centers) are computer controlled vertical mills with the ability to move the spindle vertically along the Z-axis. This extra degree of freedom permits their use in  , engraving applications, and 2.5D surfaces such as relief sculptures. When combined with the use of conical tools or a ball nose cutter, it also significantly improves milling precision without impacting speed, providing a cost-efficient alternative to most flat-surface hand-engraving work.
Types of Brass CNC parts and Brass CNC Components
Brass CNC Screw Machine parts
CNC Automatic Lathe Parts
Brass machined Knobs Brass Parts Brass Components
CNC Metal Machined Parts
Brass Turning Parts forged parts, Stamped parts
CNC Stainless Steel 304 316 Steel Machined Parts
Brass machined nutus
Brass forged parts and CNC machined parts, Brass stamped parts
CNC Copper Machined Parts
CNC Machined Parts with ASTM, SAE, BS, UNI, DIN Standards
We are one of the most promising Suppliers of Precision Brass CNC Turned Parts Stainless Steel Copper CNC machined screw machine parts CNC machined parts CNC machined components . In addition, we have also established ourselves among the prominent CNC Turned Parts Exporters in India and abroad.
Any kind of cnc turned part screw machine part and forged parts can be developed and supplied exactly as per customer's drawings specifications.
Other Terms :
cnc machining, small cnc machine, cnc machine, cnc machines, cnc machining center, precision cnc machining, cnc machine manufacturers, aluminum casting, cnc machinery, aluminum die casting, sand casting supplies, casting manufacturers, bronze castings, aluminum sand casting, cnc machining aluminium.