Gunmetal Valves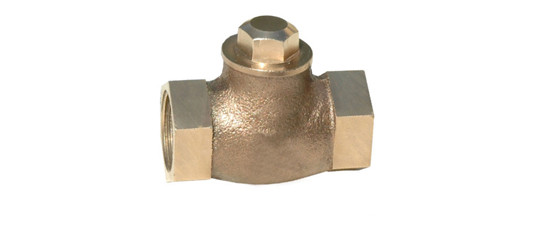 Product Name :-
Gunmetal Valves
Product Category :-
Gunmetal Casting
Product quote!
Gunmetal Valves
The company is engaged in the manufacturing and supplying of superlative quality Gunmetal Valvesand Bronze castings. These products can be procured as per customer requirements in BS, IS, JIS, DIN, ASTM ,SAE and other international standards. Backed by an advanced in-house Wet lab and online Spectro Meter analysis facility, we are able to offer superior range of products to the customers.
These are well known in the market for the following reasons:
High Ductility
Resistance to Corrosion
Good Flexibility
Heat Resistance
Outstanding Material Strength
Efficient performance
Shock Resistance
PARKO G. M. Globe Valve IS:778 Class-1, Pressure Tested 1.5Mpa
15MM
20MM
25MM
32MM
40MM
50MM
65MM
80MM
100MM
242
324
475
808
1077
1585.00
2910
3956
7980.00
Other Terms :
3 way valves, suppliers of valves, high pressure ball valves, manufacturers of valves, valve exporter, stainless steel valve manufacturers, check valve supplier, ball valve bronze, check valves manufacturer, pneumatic ball valve, industrial gate valves, gate valve bronze, valves suppliers.