Aluminium Casting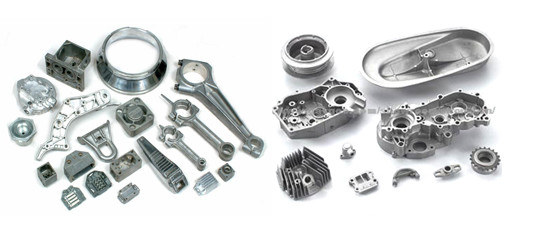 Product Name :-
Aluminium Casting
Product Category :-
Gunmetal Casting
Product quote!
Aluminium Casting
We are one of the premiere manufacturers and suppliers of Aluminium  Castings that is produced using graded metals namely Aluminium. Different specialized molding processes like pneumatic M/C molding, hand molding, and machine molding are employed in the production process. The team of qualified and adept experts put in its efforts to bring forth precision engineered and highly ductile products. These are well appreciated in the market and used in the Automobile industry owing to their robustness and durability.
Aluminium casting processes are classified as Ingot casting or Mould casting. During the first process, primary or secondary aluminium is cast into rolling ingot (slab), extrusion ingot (billet) and wire bar ingot which are subsequently transformed in semi- and finished products.
The second process is used in the foundries for producing cast products. This is the oldest and simplest (in theory but not in practice) means of manufacturing shaped components.
Material standard : National Standard GB, United States Standard ASTM. AISI, Germany Standard DIN, Japan Standard JIS, British Standard BS.
Material : aluminum casting/ A380/A356/ADC12
Casting technique : lost wax process casting/ Sand Casting/gravity casting/ die-casting /CNC machining.
Other Terms :
aluminium casting, sand casting aluminum, die casting aluminum, aluminium die castings, aluminium die casting, aluminium sand casting, aluminum investment casting, cast aluminum, aluminium die casting machines, metal casting, aluminium casting machine.