Centrifugal Casting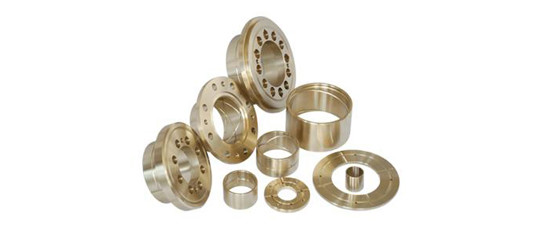 Product Name :-
Centrifugal Casting
Product Category :-
Gunmetal Casting
Product quote!
Centrifugal Casting
The iron centrifugal castings manufactured by us are reckoned for their dimensional accuracy and corrosion resistant structure. These casings are used by various valve, pumps and allied engineering industries in assembling. These castings are available in various shapes and sizes and can easily be customized according to the client's needs and demands.
The Centrifugal casting process uses rotating molds to feed the metal uniformly in the mold cavity. Directional solidification provides for clean, dense casting with physical properties that often are superior to static castings. Casting which can be made by this process are creativeness. The ideal casting are symmetrical with a hollow center. Casting of this type approach 100% yield. This means the centrifugal process is highly efficient and productive.
The centrifugal casting process assures that the casting is free from any internal defects as all impurities are collected in the ID which is then machined clean.
Other Terms :
centrifugal casting, centrifugal casting machine, casting machine, centrifugal cast, investment casting, metal casting, centrifuge casting, aluminum casting, cast aluminum, metal casting supplies, centrifugal cast iron, jewelry casting, centrifugal pumps, investment castings, steel casting, casting materials.